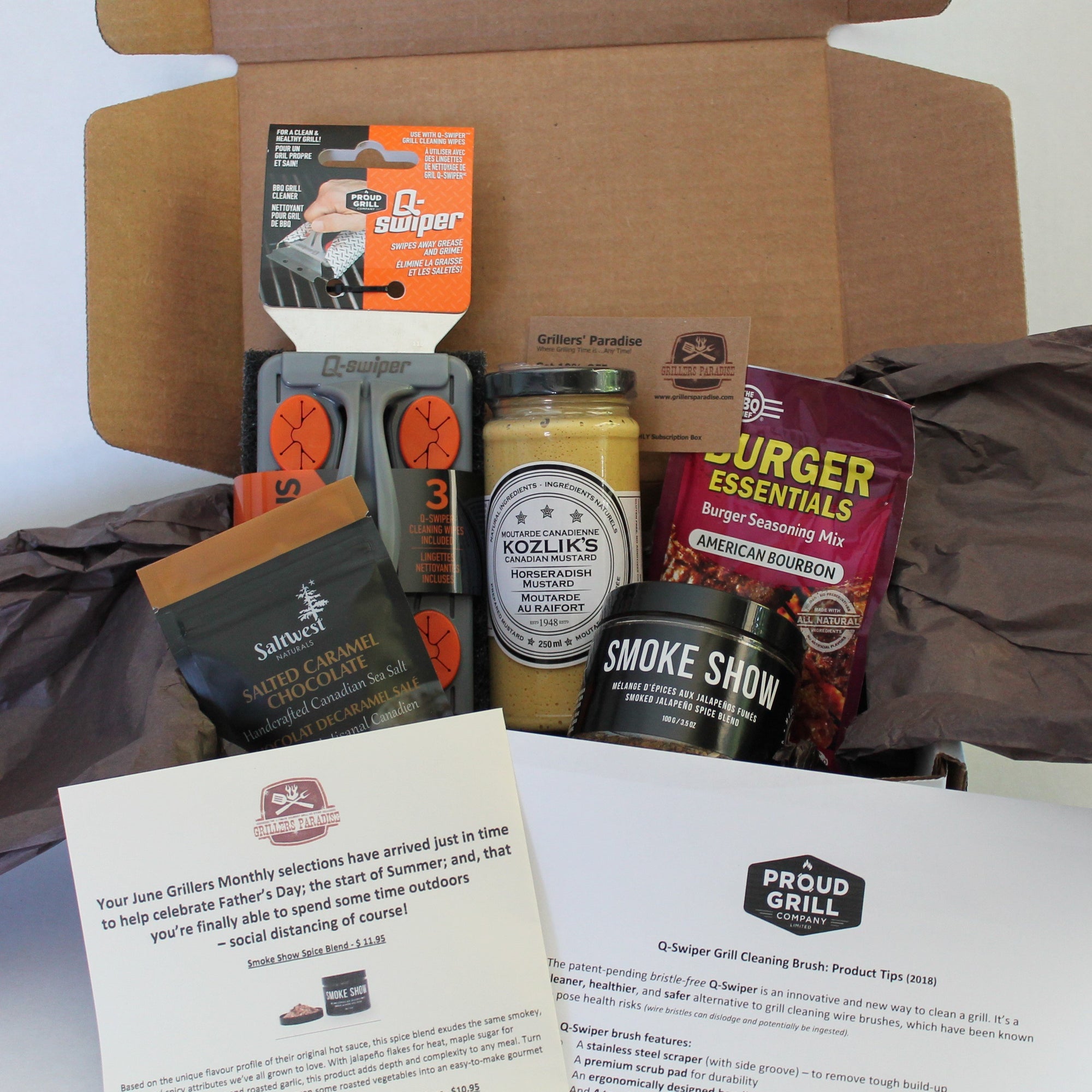 GRILLERS MONTHLY SUBSCRIPTION BOX
 What to expect in your Grillers Monthly Subscription Box

Each month we will source, sample and select a unique assortment (4-6 full size products) of the best quality grilling spices, salts, sauces, rubs, marinades or grilling accessories to be shipped directly to your door.

With each Grillers Monthly Box you can savour the unique flavours that these products can add to your Grilling experience. If there is a story to tell about the products, we will include the story and sample recipes where available. Over the course of a 12 month subscription, we guarantee, you will not receive the same product twice.

Giving as a Gift? If requested at time of order we can include a Gift Card with the first Grillers Monthly subscription box.

Grillers Monthly subscription boxes are shipped on the 15th of each month from our warehouse in Mississauga, ON.
Note - A one time flat rate shipping fee of $12.95 will be applied at time of check out which will cover shipping for the entire subscription.  Subscribe now for 3, 4 or 6 months and save on additional shipping charges!
Click Here to browse or purchase products featured in past Grillers Monthly Boxes.
or choose a Grillers Monthly Gift Card (in denominations of $25, $50, $100 and $200) which will be emailed to you upon completion of your order.